Customs Brokerage Services
Customs Brokerage Services Shipments Cleared Quickly , Easily, and with Less Hassle Whether you're shipping in or out of the country or territory, our long experience and team work will get your shipments cleared.
Our Customs Brokerage for Shipments
At WNS WORLDWIDE LOGISTICS CO.,LTD , we process hundreds of thousands of international packages on a daily basis, and virtually all are cleared immediately. With brokerage facilities in all the top world markets we cover the global trading centres where you do business with consistency, reliability, and flexibility.
The benefits associated with Our Customs Brokerage Services include:
• Electronic customs clearance that begins while your shipments are still in flight
• Expert brokers to handle all complexities and ensure accurate rating of duties and taxes
Shipments Cleared Quickly , Easily, and with Less Hassle
In addition to speedy customs clearance for your everyday international shipments, we offer the expertise and depth of resources needed to help you transport goods that require special treatment in customs at little or no additional charge. The services include:
• Clearing formal entries
• Clearing live entries
• Facilitating temporary import bonds
• Preparing export declarations
Customs Brokerage
We understand the unique requirements for many specific industries, including automotive, healthcare, high tech, retail, government, aerospace, and manufacturing.
We're ahead of the curve on the latest customs programs, such as remote filing services and entry reconciliation, to help you keep your business on the leading edge in international trade.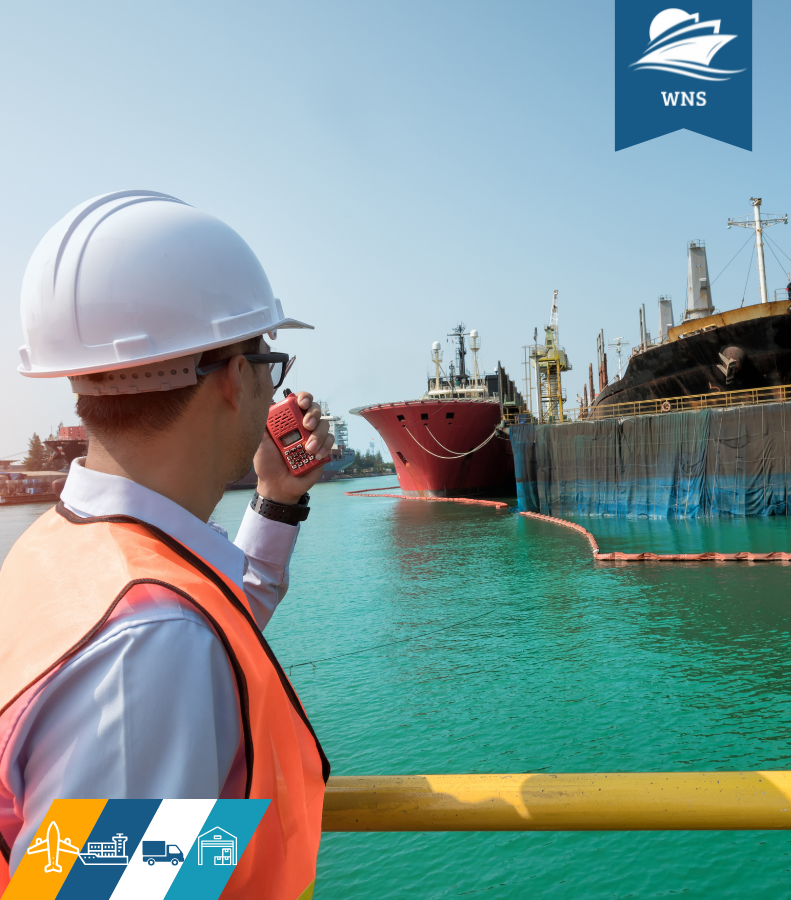 Wide range of customs brokerage services
WNS Worldwide Logistics is an expert in the service of customs brokerage. Customs brokerage refers to the process of clearing goods through customs barriers for importers and exporters. WNS Worldwide Logistics has extensive knowledge of customs regulations and procedures, as well as strong relationships with government agencies.
WNS Worldwide Logistics provides a wide range of customs brokerage services, including classification and valuation of goods, preparation of documentation, and payment of duties and taxes. They also offer compliance consulting services to help clients navigate complex customs regulations and avoid costly penalties.
One of the key advantages of working with WNS Worldwide Logistics is their global reach. They have a presence in over 40 countries, which allows them to provide clients with local expertise and support. This is especially important in the customs brokerage industry, where regulations can vary significantly from one country to another.
Overall, WNS Worldwide Logistics is a trusted and reliable partner for companies looking to navigate the complex world of customs brokerage. With their expertise, experience, and global reach, they are well-positioned to help clients achieve their business goals and ensure compliance with customs regulations.
Highly Experienced
WNS Worldwide Logistics is a highly experienced company that specializes in customs brokerage and promotion services. With a team of experts who have years of experience in the logistics industry, they are able to provide top-notch services to their clients. Their customs brokerage services include import and export clearance, compliance consulting, and tariff classification, among others. They also provide promotional services such as marketing and sales support, product launches, and event management.
WNS Worldwide Logistics is committed to providing their clients with personalized and efficient solutions to their logistics needs. They have a strong global network that enables them to provide services to clients in different parts of the world. Their team of experts is knowledgeable in various industries, which allows them to provide tailored solutions to each client's specific needs.
In summary, WNS Worldwide Logistics is a reliable and experienced company that provides customs brokerage and promotion services to clients worldwide. They are committed to providing excellent services that meet their clients' needs, and their team of experts is always willing to go the extra mile to ensure their clients' satisfaction.