Road Freight Service
We are a specialist in In-transit and Inland Cross border cargo in CLMV countries (Cambodia, Laos, Myanmar, and Vietnam) and SOUTH CHINA, with more than 15 years of experience that makes us specialized in all types of truck transportation and customs formalities not only in Thailand but also in the CLMV countries . Therefore, our customers could trust WNS WORLDWIDE LOGISTICS to accurately transport their valuable products to diverse destinations.
Choosing the right and accurate form of shipping. Can help with cost management and increase profits Create a strong point in business competition greatly Choosing the right transportation efficient Consistent with the quantity of goods, transportation distance, and desired level of speed of transportation. Therefore it is an important factor. Especially now that entrepreneurs must transport goods quickly. But with the quantity and type of products being different for each business. Transport service providers therefore have a variety of transportation modes. Whether it is full truckload shipping (FTL) and less than truckload shipping (LTL), each form has a delivery method. Transportation times, costs, as well as advantages and limitations vary. Entrepreneurs should therefore understand both types of transportation in order to consider choosing the service that is appropriate for your business.
Our high-end technology logistics system and transportation safety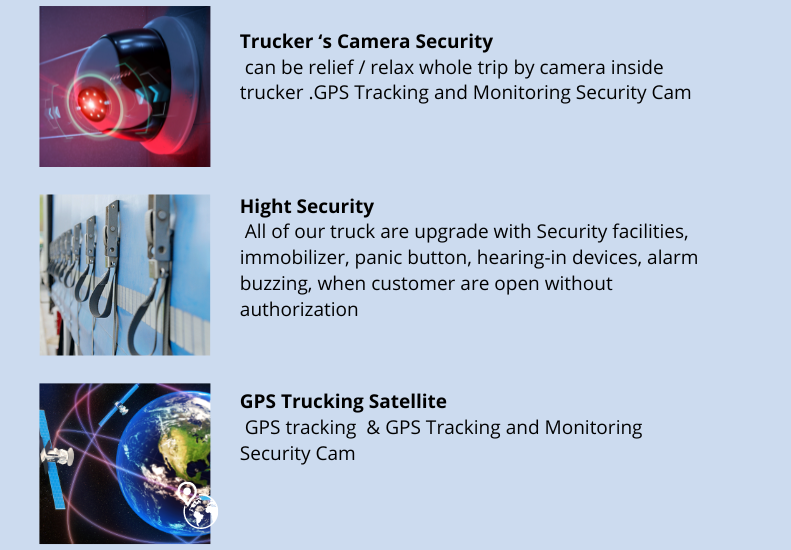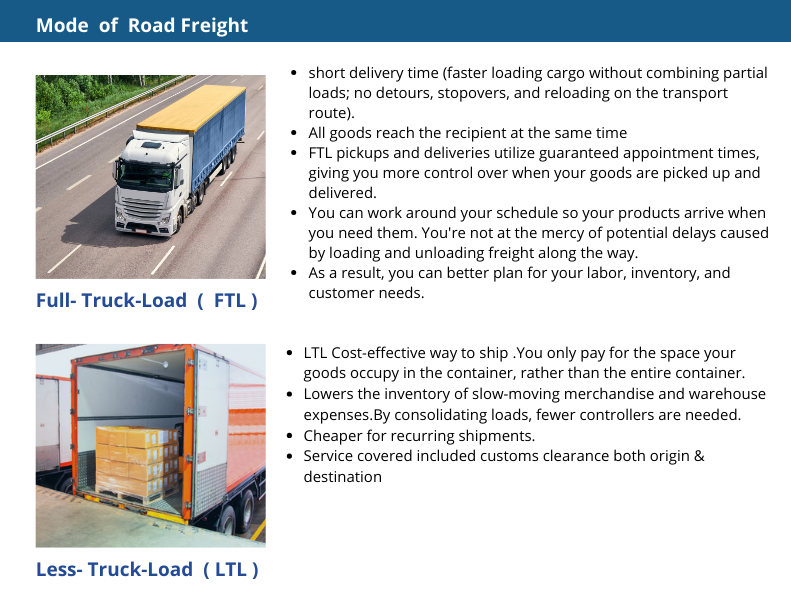 We are expert in Road Transport area Indochina Country
WNS Worldwide Logistics is a well-established logistics company that specializes in a variety of freight services, including road freight. The company has extensive experience in providing logistics solutions for businesses in the Asean region, which makes it a trusted partner for companies looking to transport goods via road.
WNS Worldwide Logistics' expertise in road freight is evident in their ability to provide timely and efficient delivery services. The company has an extensive network of carriers and partners, which enables them to provide reliable services that meet the needs of their clients. They also have a team of experienced professionals who are knowledgeable about the Asean region and can provide valuable insights into the logistics landscape.
m
Our Transport Service , Reliable , Secure & on time
In addition to their expertise in road freight, WNS Worldwide Logistics also provides a range of other logistics services, including air freight, sea freight, and warehousing. This comprehensive approach allows them to provide end-to-end logistics solutions that meet the unique needs of each clientt
Our Road Freight service is built on three key pillars: safety, security, and timely delivery. We take great pride in ensuring that your goods are transported safely and securely to their destination, while also being delivered on time.
Our commitment to safety is evident in our stringent safety protocols and procedures. We employ highly trained and experienced drivers who undergo regular training to ensure they are up-to-date with the latest safety regulations. We also use state-of-the-art vehicles that are regularly maintained to ensure they are in top condition.
When it comes to security, we understand that your goods are valuable and need to be protected. That's why we have implemented strict security measures to ensure that your goods are safe and secure throughout the entire transportation process. We use the latest tracking technology to monitor your goods and provide you with real-time updates on their location.
Finally, our commitment to timely delivery means that we understand the importance of getting your goods to their destination on time. Our drivers are trained to plan their routes efficiently, reducing the risk of delays and ensuring that your goods arrive when you need them.
Overall, our Road Freight service is safe, secure, and on time, ensuring that your goods are transported with the utmost care and delivered when you need them.