Project Logistics Service
Welcome to WNS - Project Cargo Logistics Service , Has many years of experience in heavy transport of every size and manages them from start point to finish point in the interest of the customer. This starts with the professional consulting already in the design phase and ends with the coordination of the assembly at the final site of the machine or facility. There is literally no task too big for us – whether it is a car production line, a power plant, a refinery or a chemical plant.
ทุกห่วงโซ่อุปทานมีความต้องการเฉพาะ บริการขนส่งทางอากาศที่ครอบคลุม การเข้าถึงทั่วโลก และความรู้ในท้องถิ่นของเรามอบโซลูชันการขนส่งสินค้าทางอากาศที่ปรับแต่งได้และเชื่อถือได้ตามความต้องการของคุณ เพื่อให้แน่ใจว่าการขนส่งสินค้าของคุณจะถึงปลายทางตามแผนที่วางไว้
Expert in project cargo
WNS Worldwide Logistics is a company that specializes in logistics and supply chain management services. One of their areas of expertise is in Project Logistics. Project Logistics involves the transportation, handling and management of oversized, heavy and complex cargo for large-scale projects such as construction, mining, oil and gas, and power generation.
WNS Worldwide Logistics has a strong team of experts who are skilled in the planning, coordination and execution of Project Logistics. They have the knowledge and experience to manage all aspects of a project, from the initial feasibility study to the final delivery of the cargo. They work closely with their clients to develop customized solutions that meet their specific needs and requirements.
In addition to their expertise, WNS Worldwide Logistics has a strong network of partners and suppliers around the world. This allows them to provide their clients with seamless end-to-end logistics solutions, regardless of the location or complexity of the project. They also have access to specialized equipment and resources, such as cranes, heavy haul trailers, and specialized vessels, which are essential for the safe and efficient handling of oversized and heavy cargo.
Overall, WNS Worldwide Logistics' expertise and strong service in Project Logistics make them a reliable and trusted partner for any company that requires complex and large-scale logistics solutions.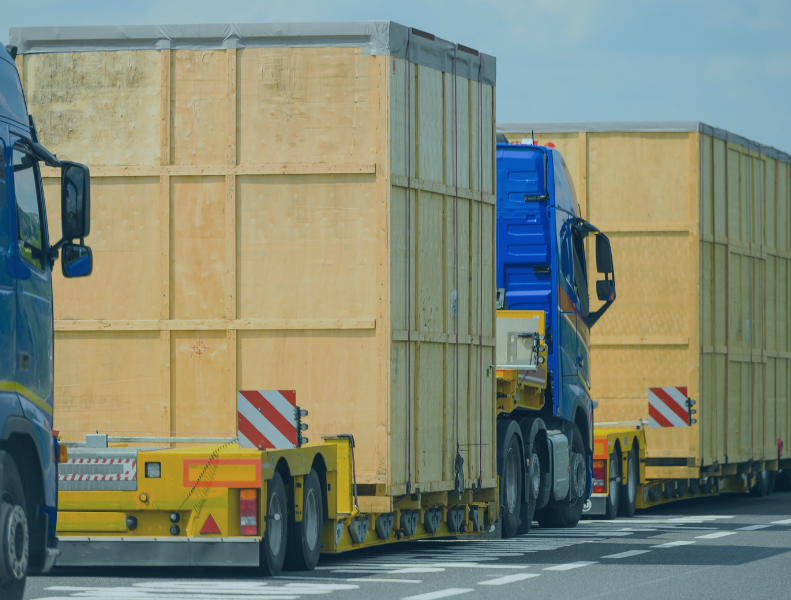 Engineering & Planning for Project Logistics
Project logistics is a critical aspect of engineering projects. It involves the planning, organization, and management of the movement and storage of goods and materials used in a project. At our service, we understand the importance of project logistics and the role it plays in the success of a project.
We have developed a comprehensive plan for project logistics that takes into account every aspect of the project. Our plan includes the identification of all the materials and equipment required for the project, the sourcing of these materials, and the transportation of the materials to the site of the project. We also have a system for tracking the movement of the materials and equipment to ensure that they arrive at the project site on time.
Professional in Logistics of Project Cargo with Strong Network Agent
Firstly, we have an extensive network of logistics partners located in major cities and ports around the world. This enables us to offer our clients a comprehensive range of logistics services, from air and sea freight to customs clearance and inland transportation.
Secondly, our logistics partners are all carefully selected based on their reputation for reliability, efficiency and quality of service. We only work with partners who share our commitment to providing our clients with the highest levels of customer service and satisfaction.
Thirdly, our logistics partners are all experts in their local markets, with a deep understanding of the cultural, legal and business norms of their respective countries. This enables us to offer our clients valuable insights and advice on how to navigate the complexities of international trade.
Finally, our logistics partners are all committed to sustainability and environmental responsibility, and we work closely with them to ensure that our operations have a minimal impact on the environment.
In summary, our project logistics has a strong network of logistics partners around the world, who are carefully selected for their reliability, quality of service, local expertise and commitment to sustainability. We believe that this enables us to offer our clients the highest levels of customer service and satisfaction, no matter where they are located in the world.